Though she's now based in Lille, France, artist
Kimberly Elliott's childhood could be traced
back to the Philippines, where she grew up in
Baguio City and a beach in Agoo, La Union.
Constantly absorbing the sights and scenes of
the places she visits, the well-travelled citizen
of the world shares that even when she's
painting or drawing, she puts on historical or
sports documentaries in the background to get
herself into the groove.
Despite being an avid traveller, she remembers the
one time she fell prey to a tourist trap in Amsterdam.
She recounts how she and her friends all bought an
expensive 'brownie' from a touristy coffee shop by the
canal that was promised to be a strong edible. As it
turns out when they ate it after they got home, it was
simply a regular brownie with nothing special about it.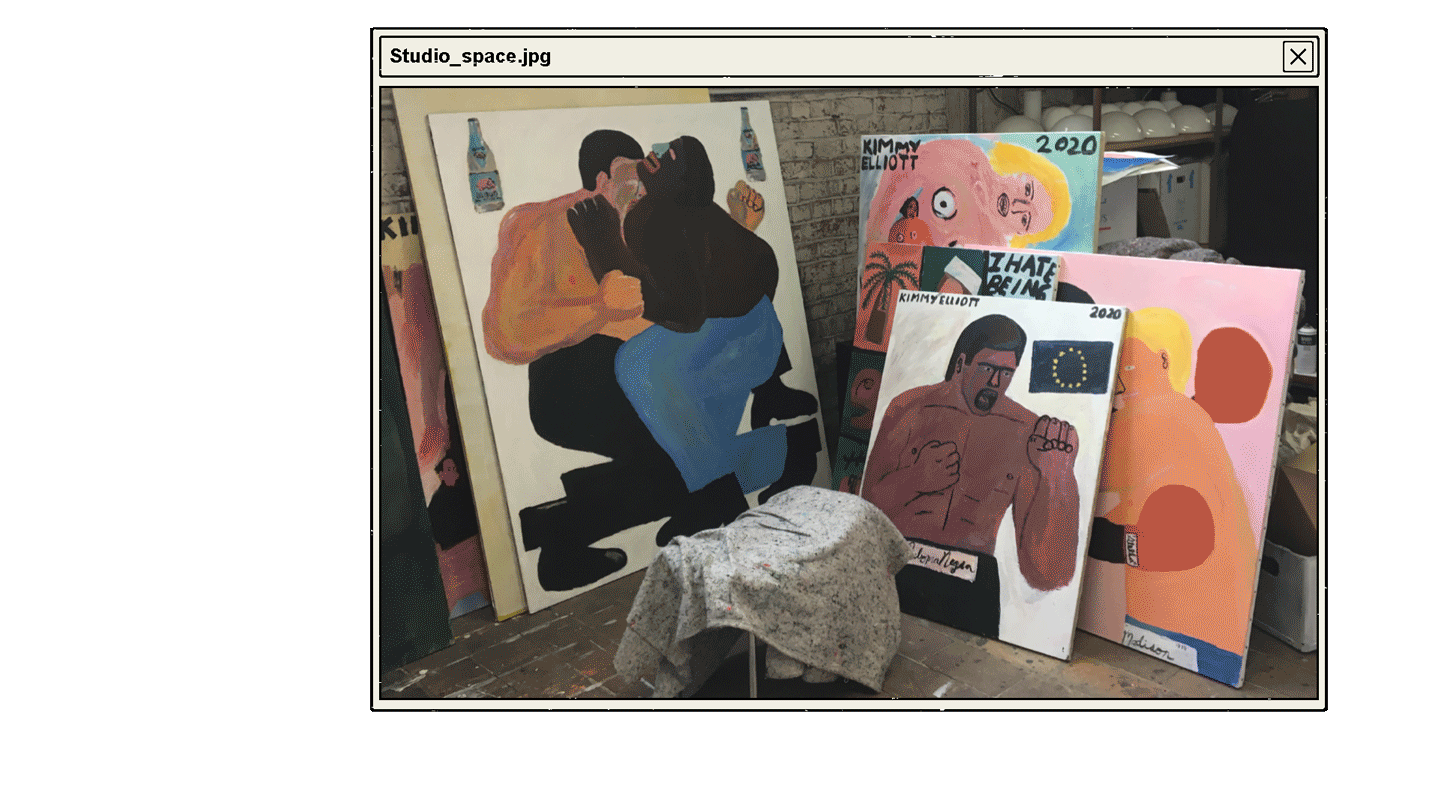 With that said, the artist already has her
mind on what kitsch souvenirs to get on her
first post-pandemic trip.
If I get the chance to go back
to Thailand, I wouldn't mind
buying some magnets to
bring home for the apartment
and start collecting a
ridiculous amount like old
grandparents do sometimes.